A group of Minsk anarchists have issued a postcards in support of Sam Faulder – an anarchist prisoner, who is serving her life sentence in Britain.
Sam Faulder were an anarchist for whole her life. In 2007 she were detained by suspicion of murdering her best friend. After almost 2 years spent in investigation facility, she was sentenced to life imprisonment. Police abuses influenced the sentence, and the lawyer refused to defend her three weeks before the trial. Because of absence of a legal support she was unable to appeal to a Higher court. By now she is imprisoned for more then 11 years.
In 2016 it was revealed that Sam has a cancer. Almost for two years she was not having a treatment because of bureaucratic obstacles and intentional sabotage of a help from an administration of a prison. With different reasons she was refused to checkup, make medical analysis, and hospitalizing. Because of this the cancer have progressed and Sam got a number of following diseases. Thanks to support of comrades and human right activists after two years she finally had a treatment. Now she is getting a course of chemioradiotherapy. You can read her treatment timeline here.
You can support Sam by writing her on address: Samantha Faulder A1209CF, HMP Foston Hall, Foston, Derby, Derbyshire, DE65 5DN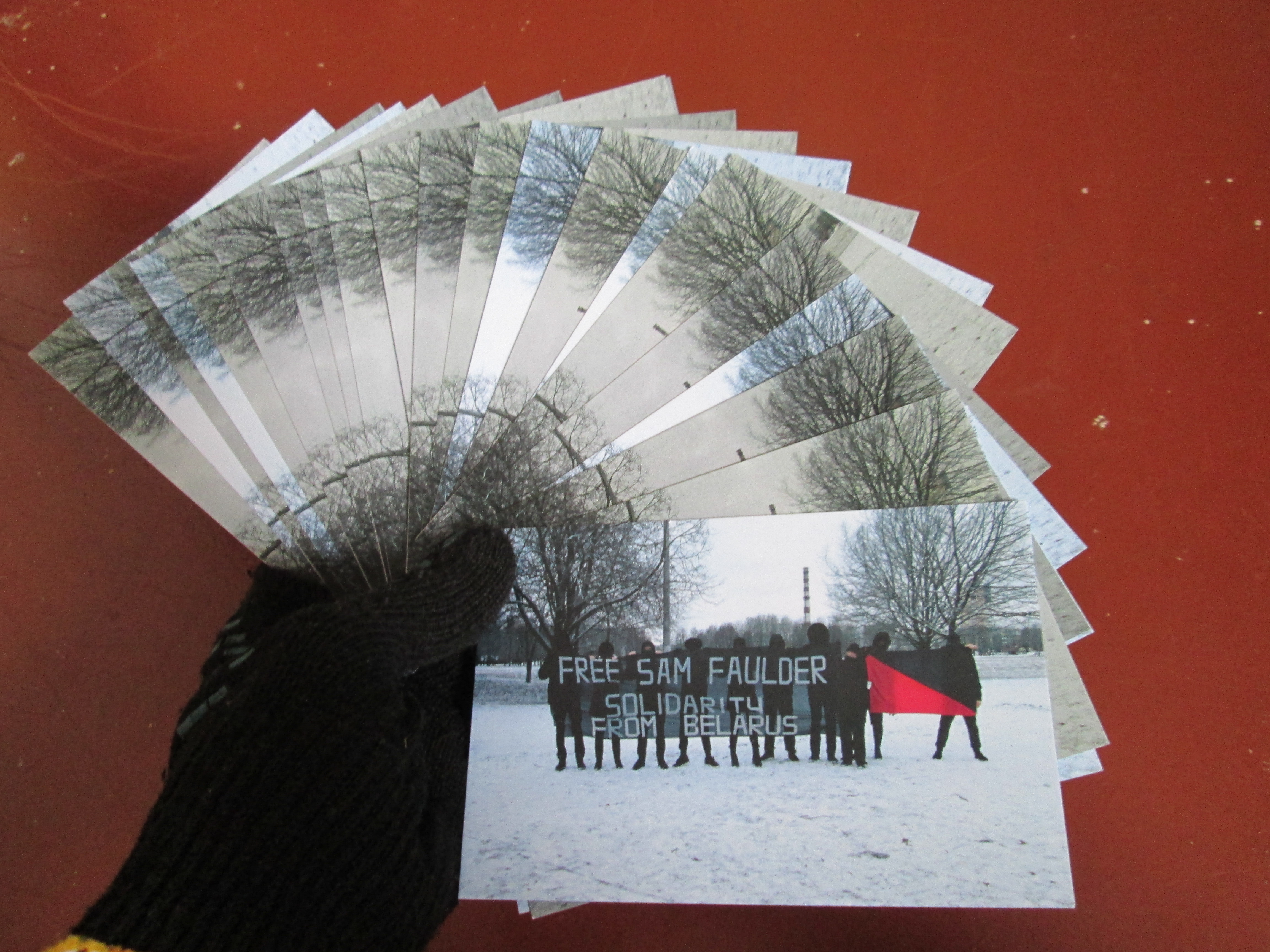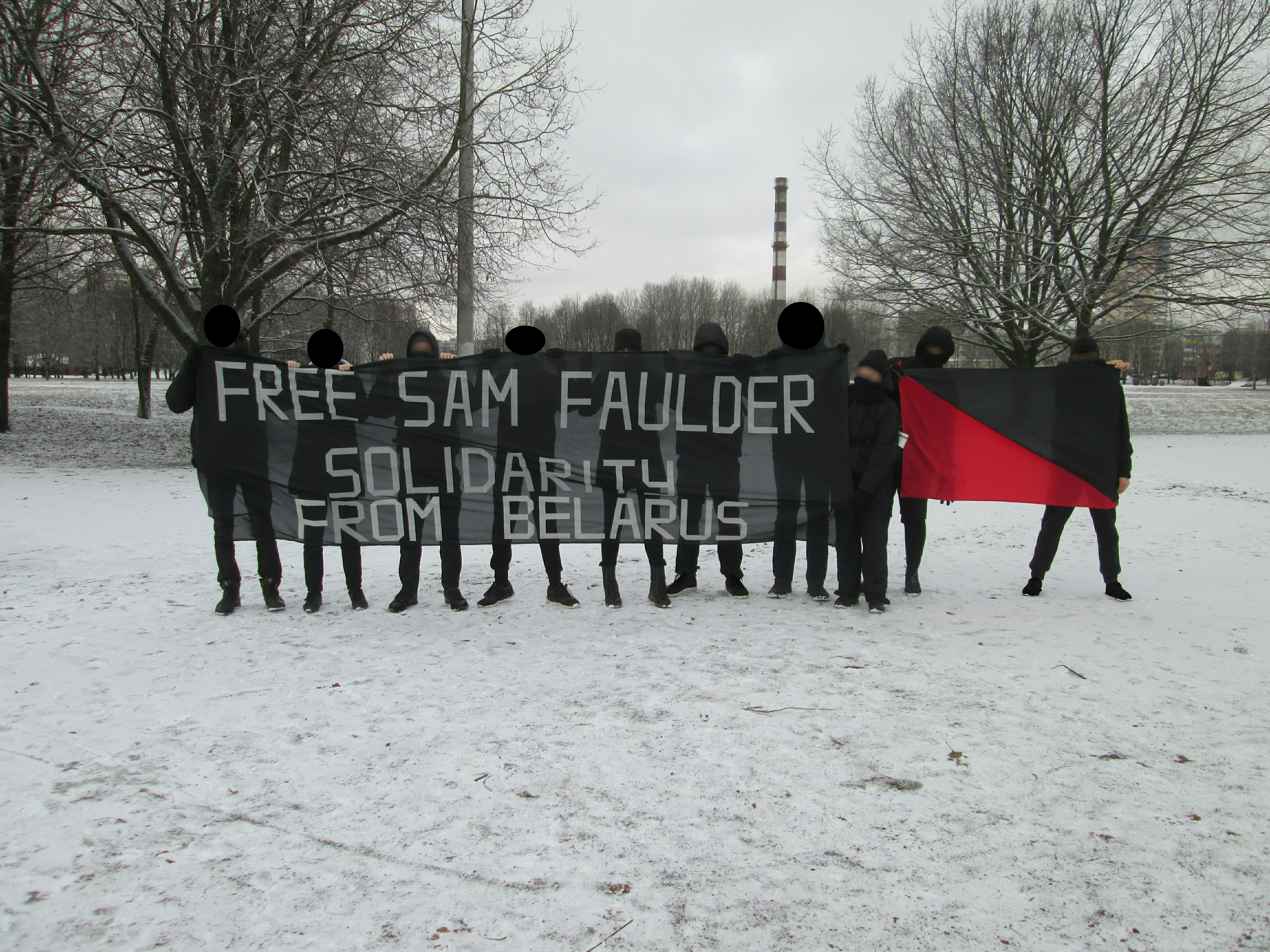 To get a postcards, made by Minsk anarchists (for free), you can write on pramen@riseup.net
Also you can donate to her support fund.