It seemed like that on Saturday people went out to the streets almost everywhere in Belarus. There were a lot of small rallies in small towns and huge demonstrations in Soligorsk for example or more than 10.000 people in Brest. Protest was shown in diverse ways people painted banners, had balloons, flowers, big truck convoy in Lida, motorbike demonstrations… Solidarity was shown from medical workers for example or the stuff from the airport in Minsk.
At the Palace of Arts in Minsk, an exhibition was organized with images from people who were released from torture chambers in.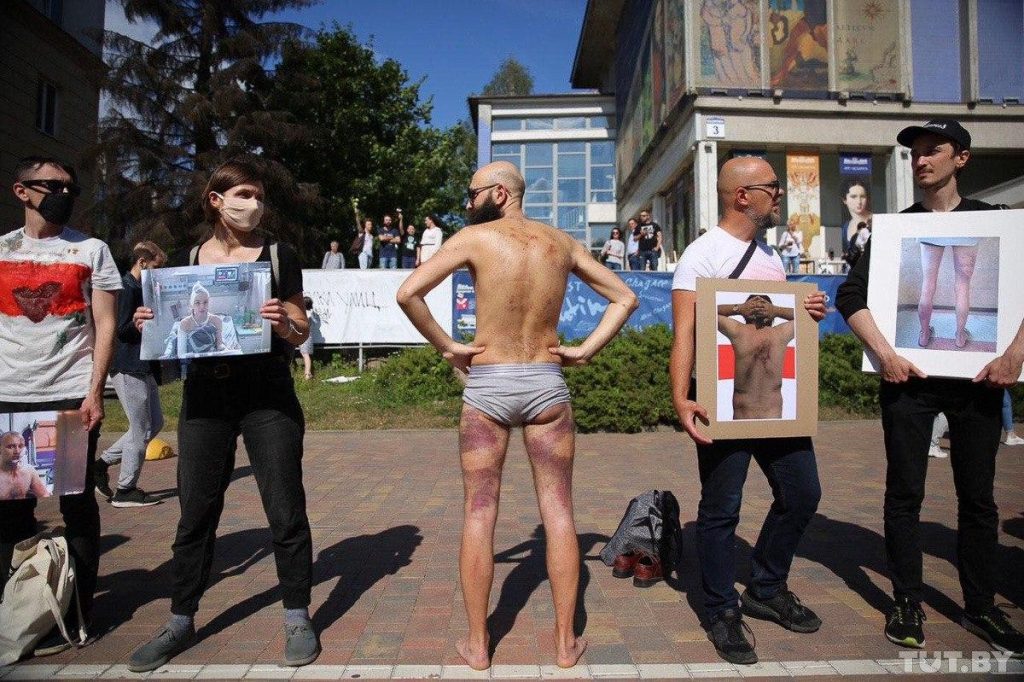 Since two days the cops are almost not present in the streets anymore. It seems that the regime wants to deescalate the situation.
State TV is on strike
Several hundred People were demonstrating in front of the Belteleradiocompany building in Minsk, where the state TV is located. While people were shouting outside, tell the truth. Cops went inside. They tried to sort out the mess inside. The two most important state TV channel went on strike. Natasha Eismont (dictator's press secretary) and Natalia Kochanova (tyrant's right hand) are trying to solve the situation.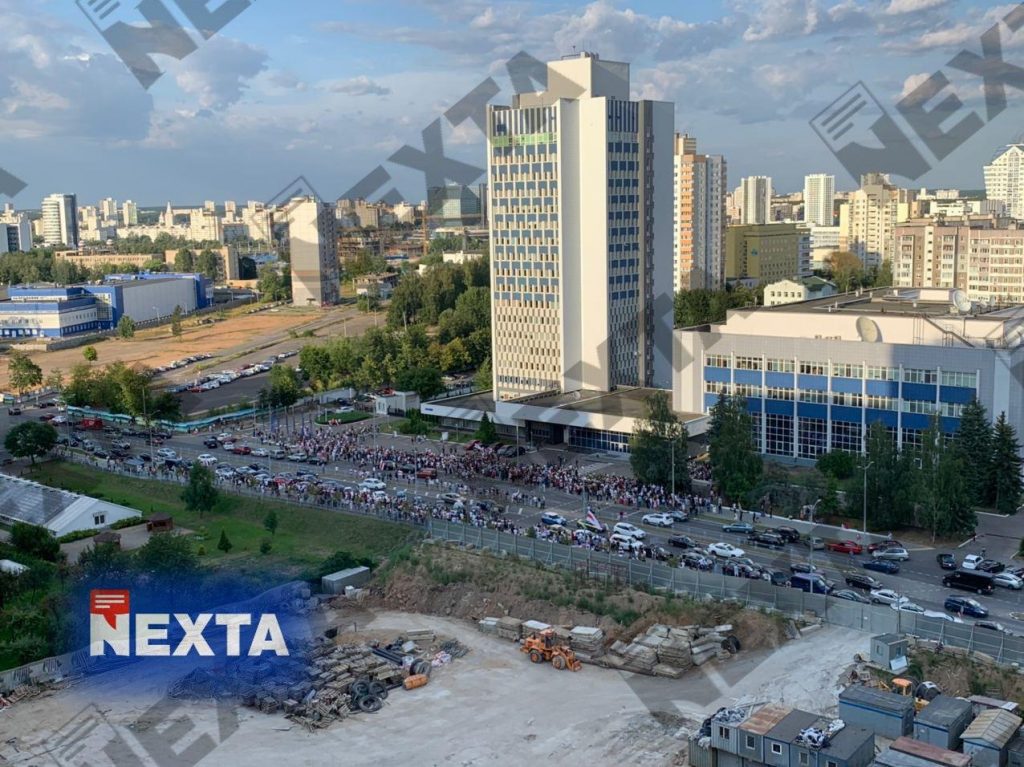 And the ONT website was the first state channel to provide information about the protests. But the ONT's online broadcasting has now been stopped for unknown reasons.
Commemoration of the dead
Today was the funeral of Alexander Taraikouski, who was shoot on Monday by police forces. Several hundred people gathered next to the hall, where the funeral took place. And several thousand went throughout the day to Puschkinskaja Metro station, the place, where he was killed to commemorate and show respect. There are literally mountains of flowers and notes. People swear not to forget and not to forgive the crimes of the punitive and bloody dictator.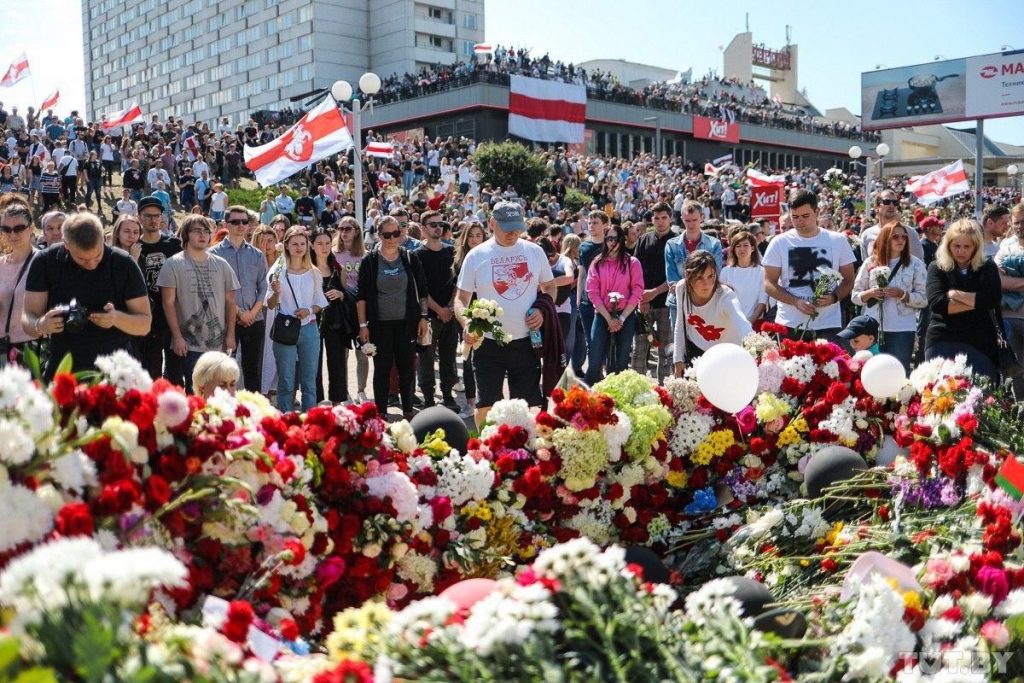 Also today a video was released which shows the killing of Alexander Taraikouski. Directly after the information went public, propaganda channels started saying that he was a criminal who wanted to blow up a bomb and died from it. They also mentioned that he spend 7 years in prison. The didn't mention that he was from the working class family and ended in prison for protecting his mother from constant abuse from the stepfather. His wife figured out that he was killed 3 days later. Officials and police denied any knowledge of his whereabouts. He had a 3 year old daughter as well. Rest in Power.
Tomorrow will be the funeral of Alexander Vikhor. He is already celebrated as hero in the city and people are called to come to the church tomorrow with flowers, flags and candles.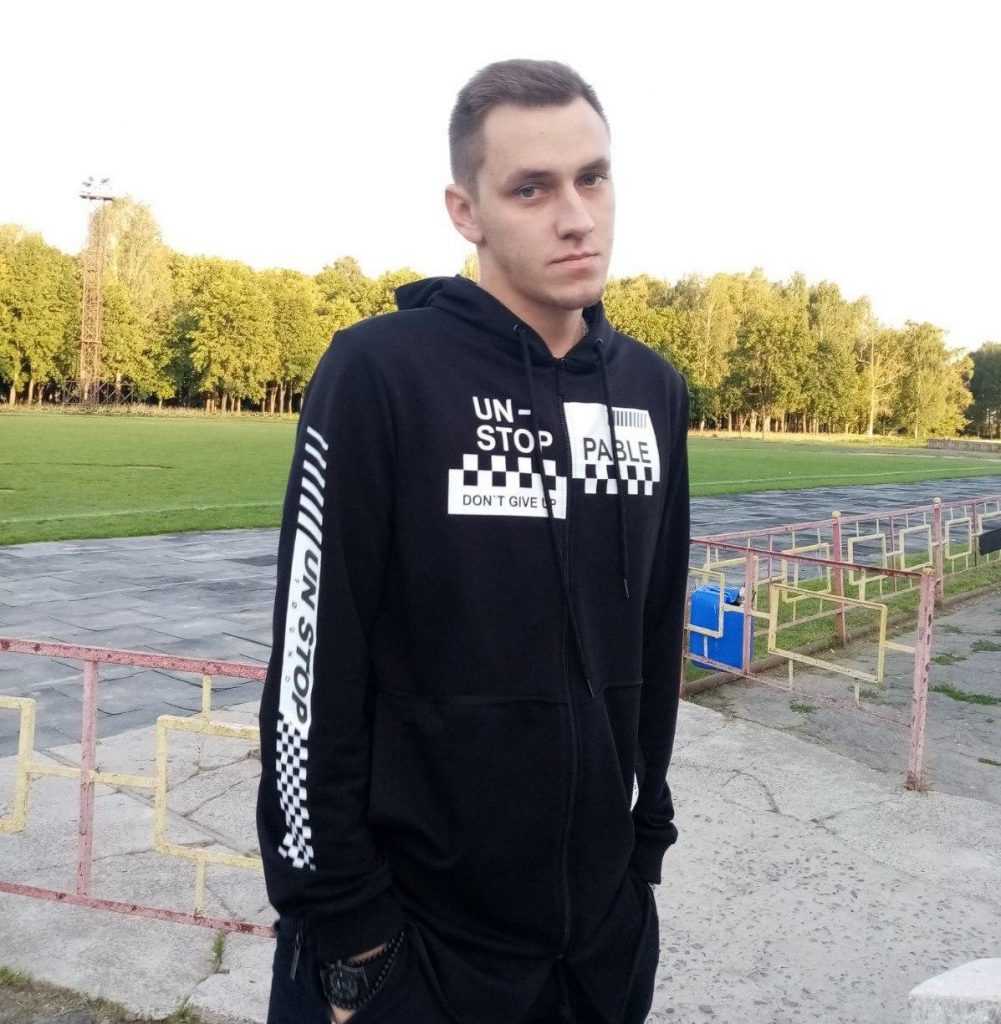 People are concerned that there are way more dead people, because a lot of people are missing and the authorities are not giving any information about there whereabouts. The minister of interior promised yesterday to release people till 6 a.m. and of course this didn´t happen. There are still a lot of people in prison.
On Sunday at twelve Lukaschenko is calling for a demonstration in his favor, as usual people from state enterprises are pressed to go there, otherwise they would loose their jobs. So lets see how many are still afraid and will appear.
Also for Sunday 14:00 people are calling for the largest march in history of Belarus.