News reports of the morning of October, 31th, there was an explosion in the FSB (Russian intelligence service) building. The attacker blew up a self-made bomb. 3 officers wounded, the attacker died.
Few hours again there became known, that in numerous anarchist Telegram-chats a user named "Valerian Panov" left a message saying:
"Comrades, now the terrorist act in a building on FSB will happen. I take a responsibility for it. The reasons are totally clear for you. As FSB stays unaccountable, it tortures people and falsificates the cases, I decided to do that. Most probably I will die because of the explosion, as the bomb will be ignited by me directly by pressing the button, established on a top of the bomb. So that's my request: spread the info about the terrorist act: who have made it and what are the reasons.
That's it. i wish you move on to our goal firmly and with no compromise. I wish you bright future anarchist communism!"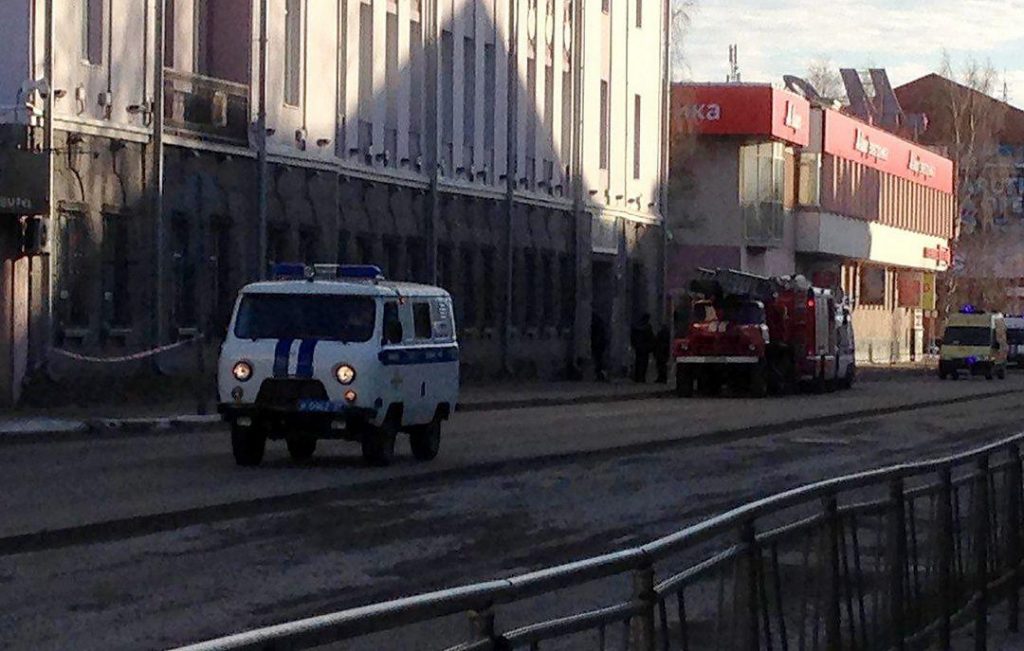 Local FSB yet did not comment the situation.
It is a first registered event of anarchist suicide bombing in modern Russia.
During the years 2017-2018 FSB detained more then 10 anarchists and antifascists in Russia, accusing them in participation in a terrorist group "Set'" ("The network"). They were brutally tortured: repeatedly beaten up and stroke by electric teaser in order to make them admit their guilt. Most of them are still in prison. Many were tortured within weeks. Human right defenders and civil society in Russia rpushed back against this falsification and the tortures. FSB asserts "the teaser was used according to the necessity".
Alleged name of the comrade – Michail Zhlobitskiy
Source: https://zona.media/chronicle/arkh?fbclid=IwAR0_Caqug5tIaJMm3fo5KQ9-kX-pvIomkgW0pI-rAZWJIQnl7YpSdWlFh9I