According to the info of the ABC-Philippines, during July-September four anarchists and FNB volunteers were killed by the police in Philippines.
Officials say they were killed because of "resisting the officers". In fact, they became a victims of the "war on drugs", started by the president Duterte.
Philippine anarchists prepare a solidarity action in November, 17th.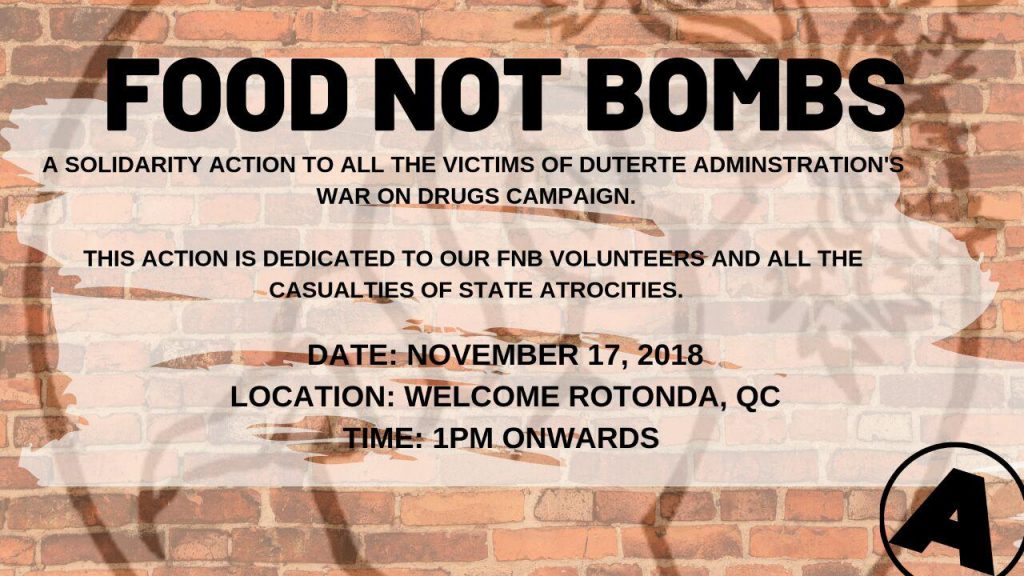 Comrades call for solidarity campaign to stop the state terror in Philippines.