Greek anarchists have joined forces with Kurdish fighters in an attempt to defeat ISIS in the Syrian region of Rojava, according to a report by Greek newspaper Eleftheros Typos.
Rojava, in the North of the country, has become a de facto autonomous region due to the ongoing Kurdish uprising. It functions as a base for militant groups from around the world, from where they launch offensives against ISIS.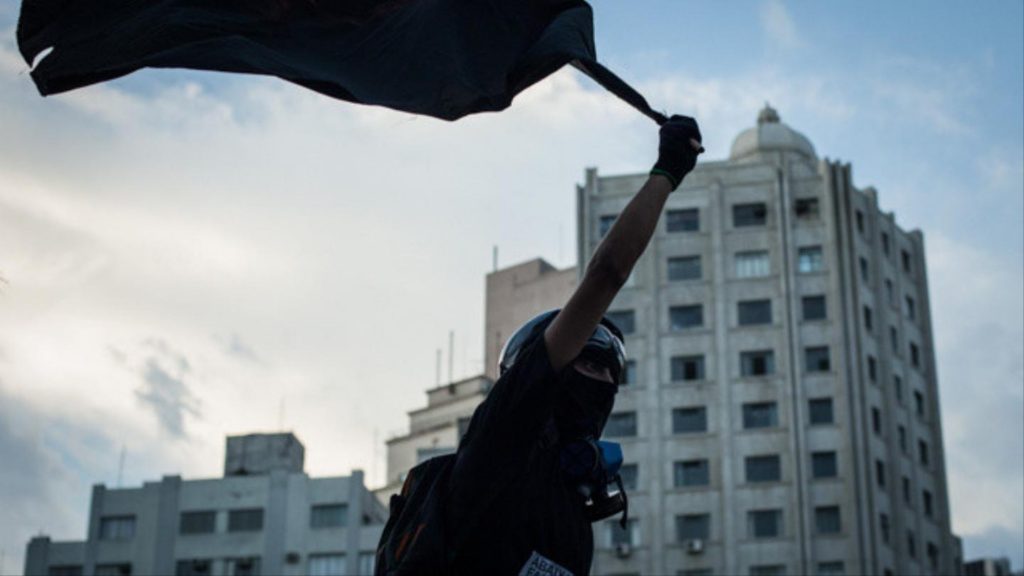 The Greek government has been aware for some time of the Greek anarchists' presence in Rojava, but recently, the Greeks in the area have ramped up their operations by forming the Revolutionary Union for Internationalist Solidarity (RUIS).
RUIS worked together with the International Revolutionary People's Guerrilla Forces (IRPGF), another anarchist militia active in western Kurdistan. The slogan reads, "From Rojava to Athens, you will bleed to conquer the liberated land."
In photos obtained by Eleftheros Typos, armed and masked Greek fighters in military-style uniforms stand against the backdrop of a wall tagged with Greek slogans, one of which reads: "From Rojava to Athens, you will bleed to conquer the liberated land," with another promising the group will "not take one step back".
Since 2012, Rojava has established itself as a self-governed, democratic territory amid the chaos of the civil war. Kurdish political parties hold elections, and the Kurdish militia – the People's Protection Unit (YPG) – provides armed resistance against the Syrian Army and ISIS. International militant groups who want to fight alongside YPG are often required to go through a formal initiation to the cause, before being given official Kurdish names.
Intelligence obtained by Greek security services alleges the RUIS plan to train in guerrilla warfare, in order to apply similar tactics in fighting the system at home.
That intention was confirmed by a member of the International Revolutionary People's Guerrilla Forces (IRPGF) – an older and more established anarchist militia in western Kurdistan, of which members appeared alongside the RUIS on the photos published by Eleftheros Typos. One IRPGF member told the newspaper, "There are a number of reasons behind the formation of the IRPGF, the most important ones being the lack of an anarchist presence in Rojava, and our need for an anarchist territory where anarchists can escape the state, and train in guerrilla and conventional warfare in order to apply what they've learned in their homeland. By being here, we gain necessary experience for a social revolution."
Sources in the Greek government confirmed to Eleftheros Typos they were monitoring the situation closely.

Source: https://www.vice.com/en_nz/article/gypbv4/greek-anarchists-are-helping-kurdish-forces-fight-isis