ATTENTION: content include information about sexual violence and murder
Foto: Lukashenko (Sanja) go away!

Sexual violence and rape in pre-trail prisons
After the release of more and more prisoners, it became obvious, that it was not only men tortured and raped  but also women. There are testimony from underage girls (over 16) and women, describing that the rapes were carried out by representatives of law enforcement agencies and employees of the prisons. 
Not all the released people are ready to talk about what happened. Specialized doctors and psychologist are supporting the people. 
It seems that we have yet to learn the whole truth about the scale of violence and lawlessness unfolding in Belarus these days.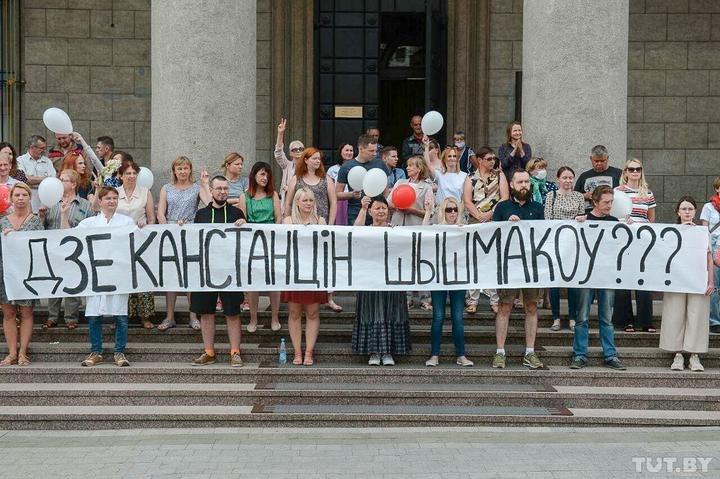 Director of the museum was found dead
Just on Tuesday the stuff of the Vaukavysk Military History Museum was organizing a solidarity rally to demand the release of Konstantin Shishmakov, 29 year-old director of the museum from prion. He went missing at the 15 August after his work. Few time later on Tuesday news reached the public, that he was found dead in the river Neman.
Shishmakov was one of two members of the commission at a polling station in Vaukavysk who refused to sign the election protocol. The following week he was on vacation, and on August 15 went to work. At the end of the same day, he called his wife to say, "I'm not going to work here anymore, I'm going home." And never came back home. 
Lukashenko awarded more than 100 torturers medals for "impeccable service". Most of them are representatives of the internal troops who actively participated in the torture and killing of demonstrators. The list of "heroes" is 25 pages long.

Counter-counter-protest
Also today in Mogilev, on Lenin Square near the building of the regional executive committee, it is crowded. Those who are for Lukashenka have gathered here. Another counter-counter protest was organized here. The rally is voluntary, of course – after all, according to the law, no one can be forced to participate. Some employees report that they are forced to go and are threatened with dismissal for refusal TUT.BY, reported.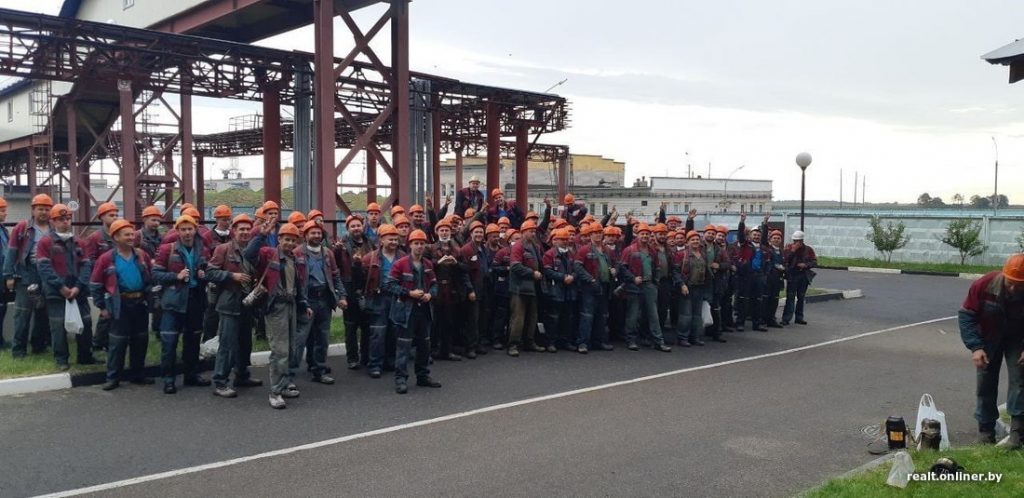 Strikes and Protest
This is the tenth day of protests against Lukashenko regime in and people are still going on the streets and continue the strike.
All the mines of Belaruskaliy (biggest mining state enterprise) are shutdown. Several parts of refinery are still on because of complication of shutting it down.
Around 10 000 people gathered next to parliament with open mic to talk about the situation and further steps in Minsk, but also in a lot of cities around the country people were on the streets.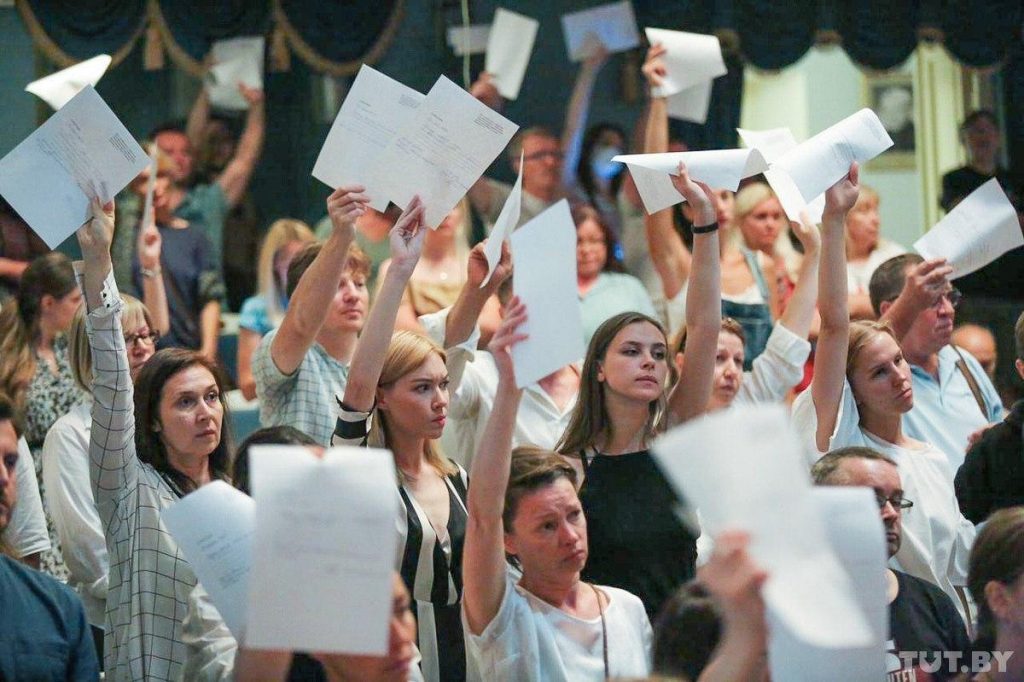 .